It's hard to believe that we are almost to the end of another school year! Before we get to this week's Tech Tip, I want to give a quick shout out to all you teachers and staff for all your hard work this year. You have gone above and beyond in this strange year. YOU ROCK! 🤘
(Please take some time to relax and recharge this summer!)
As we head into spring and the end of the academic year, I always end up thinking about spring cleaning. In addition to washing windows, decluttering and filing, you can also spring clean your digital world as well.
Clear off those desktop icons and your download folder. Try to get to Inbox Zero. And don't forget about Google Classroom.
As I was doing some research for this Tech Tip, I came across an article from the amazing Kasey Bell at Shake Up Learning. She has written a much better article than I ever could, so I am going to point you to her article.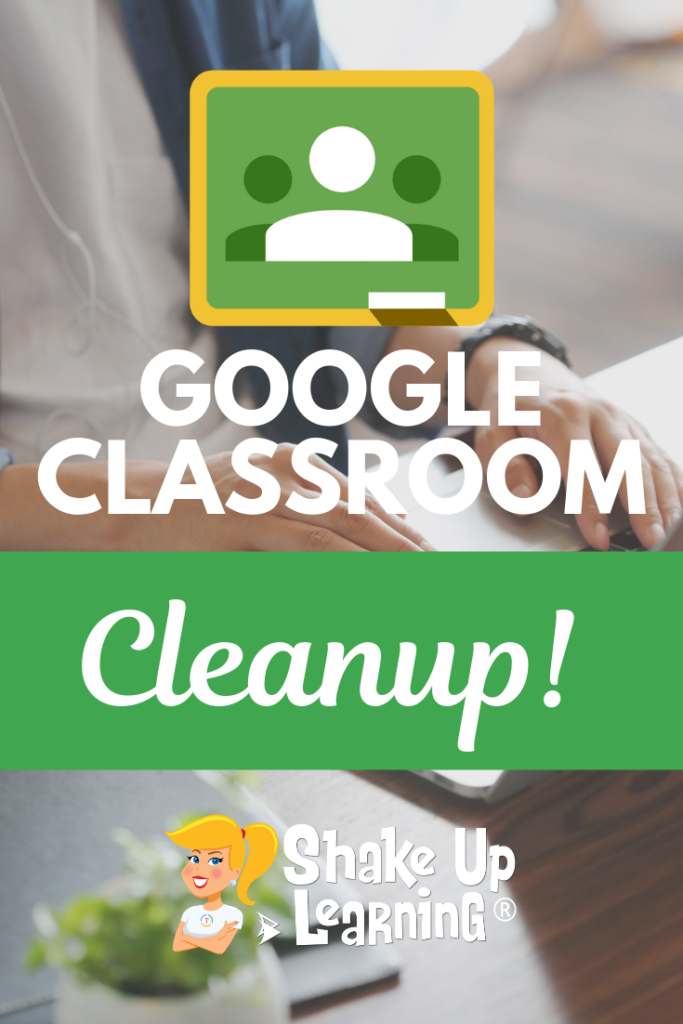 Kasey lists six tips that you can use to help you clean up Google Classroom and prepare for next school year. Here are her six steps, and I encourage you to check out her article for all the details and instructions.
Tip #1: Reflect on the Year
Tip #2: Check Your "To Do" List in Google Classroom
Tip #3: Clean Up Folders
Tip #4: What to Do with All Those Calendars!
Tip #5: Set Up a Class Template for Next Year
Tip #6: Archive Classes
The whole article is a great read.
Good luck with your spring cleaning, and enjoy your summer!
I'm Chris Malanga and I've been an Educational Technologist with the Northern Buckeye Education Council/NWOCA since 2016. In this role, I help teachers, administrators, and students integrate technology into our schools. My passion is helping people develop skills to change the world of education!